Restructuring the company's Google Assistant' seems to be a crucial decision taken by Google for prioritizing the Bard AI chatbot. It significantly impacts the landscape of virtual assistants.
So, this post will discuss Google Restructures Company to Prioritize Bard AI Chatbot and reveal the impact of restructuring.
Google Restructures Company to Prioritize Bard AI Chatbot
As per the latest reports, Google decides to reorganize the management hierarchy within its virtual assistant section for concentrating on Bard AI.
Google has made significant changes to the organization 'virtual assistant' to prioritize Bard AI Chatbot. It reallocates team members from different departments to focus on Bard AI as it has been introduced as a ChatGPT competitor to the public. Google Restructures Company to Prioritize Bard AI Chatbot
Different organizational changes were made by Google to concentrate on Bard AI. Here are some changes displayed in the internal memo of the company:
JC Mao, who played a key role in shaping the current version of a virtual assistant, will depart the corporation for personal causes.
A 16-year veteran at Google named 'Peeyush Ranjan' will fill Mao's role. Presently, he served as VP of Google's commerce organization.
An engineering VP of Google Assistant named 'Amar Subramanya' will lead the engineering efforts of the Bard team.
Trevor Strohman will continue as an 'Area Tech Lead' for Bard, who earlier headed the engineering initiatives for Bard.
Therefore, the new leadership changes in the organization suggest the probable integration of Bard into future products of Google Assistant. Bard AI impact the way users interact with online research and technology.
Well, Google is reorganizing its assistant team to put more focus on Bard since the corporation shifts more resources to AI. Google Restructures Company to Prioritize Bard AI Chatbot .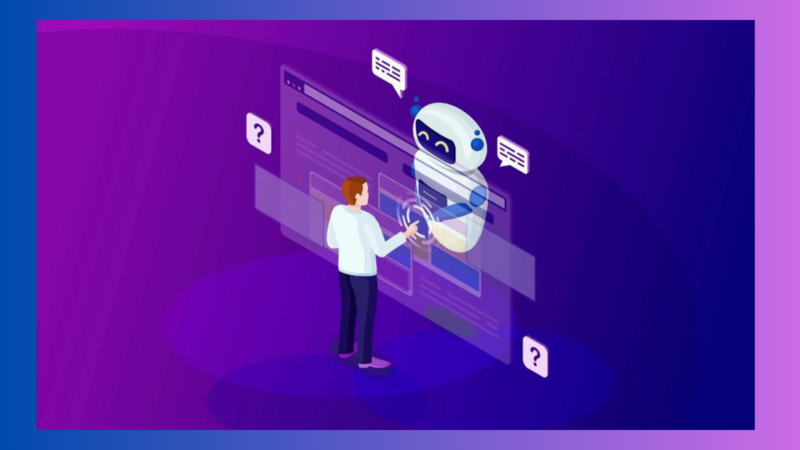 Google Assistant: A demonstration
Launched in 2016, Google Assistant has been a major player in the market of a virtual assistant. But challenges and successes have manifested in its journey.
Let's take a look at Google Assistant's growth, setbacks and achievements!
Google Restructures Company to Prioritize Bard AI Chatbot
Achievement and growth
Initially, Google Assistant was limited to Google Pixel phones and Google Home smart speakers. It also expanded to TVs, cars, smart watches and Android phones.
Notably, rapid expansion and integration into several devices and platforms are the victories of Google Assistant. It was available on more than 500 million devices and supports around 30 languages in 80 nations by 2018.
Google Assistant was rapidly adopted due to its capability to work with smart home devices and smart phones. It is a connection between Google services such as Maps and Gmail, making it perfect for users who rely on those tools. Google Restructures Company to Prioritize Bard AI Chatbot .
GMC Car Price in India ! Are you interested in buying a GMC car? If yes, then read this article to know about the price of GMC cars available in India..
Setbacks
Despite gaining success, Google Assistant also experienced setbacks.
Google has faced inquiries over how it handles user data and recordings and thereby, raised privacy concerns. Google is concerned about the privacy of users, leading Google to introduce extra privacy measures and make the management of data easier.
Moreover, Google Assistant faced strong competition from many big companies like Apple's Siri and Amazon's Alexa. Since 2016, Google Assistant has been a pivotal player in the virtual assistant market. Google Restructures Company to Prioritize Bard AI Chatbot .
Comparison of Google Assistant with Bard
Google Assistant is regarded as an AI-driven virtual assistant software application and language processing program. It is commonly utilized for speech recognition and featured in home devices, TVs, mobile devices, smart displays and even vehicles through the Android auto platform.
But the changes in management and organization indicate the integration of Bard AI technology into identical products. Bard AI is described as a creative collaborator that can assist efficiency and hasten ideas. It is also a powerful virtual assistant that can automate sales, customer service and marketing tasks. As compared to Google Assistant, Bard AI is said to be more well-informed because of its capabilities in integrating large datasets into the modelling process. Google Restructures Company to Prioritize Bard AI Chatbot .
Key takeaway
'Google restructures the company to prioritize Bard AI Chatbot' reveals the changes made for the Google Assistant division to integrate Bard AI technology into virtual products. Google Bard and Google Assistant are the two different technologies introduced by Google. But Bard is usually used for speech recognition. A key advantage of Bard AI Chatbot is its amalgamation with other Google services like Google online search and Google Assistant.